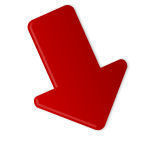 HOW TO SURVIVE A HEART ATTACK WHEN YOU ARE ALONE??
Since many people are alone when they suffer a heart attack, without help,the person whose heart is beating improperly and who begins to feel faint, has only about 10 seconds left before losing consciousness.
However,these victims can help themselves by coughing repeatedly and very vigorously. A deep breath should be taken before each cough, and the cough must be deep and prolonged, as when producing sputum from deep inside the chest.
A breath and a cough must be repeated about every two seconds without let-up until help arrives, or until the heart is felt to be beating normally again.
Deep breaths get oxygen into the lungs and coughing movements squeeze the heart and keep the blood circulating. The squeezing pressure on the heart also helps it regain normal rhythm. In this way, heart attack victims can get to a hospital. Tell as many other people as possible about this. It could save their lives!!
My new Jimdo-Page
KENNELLY MOYVANE
Kennelly's Homevalue Hardware
Yesterday at 9:10 AM ·
Today marks another big milestone at Kennelly's Homevalue Hardware, we are celebrating 40 years in Business - October 1978-2018. Thank you to our staff, both past and present and all our customers for your continuous support throughout the years. Here's to many more!
A little history of the business:
Kennelly's Homevalue Hardware is a family run business which was established on 23rd October 1978 by Mike Kennelly.
After working in Dublin for 2 years, Mike returned to his local village of Moyvane where he opened a hardware business and began as a sole trader in a rented premises.
In 1981, Mike purchased a new shop in the centre of the village. Nearly a decade later, the business expanded when he bought a site on the Glin Road and built a timber and materials yard. This gave further employment to the local community.
In 2002, the business moved to a larger premises where is it is still trading today. This is adjacent to the original shop of 1978 and over 40years later, the family-run business continues to serve its customers from all over North Kerry and West Limerick.
KNOCKANURE Info 3
Gerald Griffin 1803-1840 Gerald Griffin born 12th Dec 1803 died Christian Brother Cork in 1840 son of Patrick Griffin and Ellen Geary of Limerick .His grandfather James Griffin died 1798 aged 68yrs .It is claimed that his Great Grandfather was Francis Griffin who married Nora Fitzgerald and lived at Glenalappa , Newtownsandes .Gerald Griffins sister Lucy Sr Evangelist born 1806 died 1844 .Joined Presentation Convent Youghal in 1837.Her sister Anne Sr Baptist 1805 -1878 Entered Sisters of Charity, Superior Clarinbridge 1844 died there 1878 . Three of their cousins joined The Mercy Order in Limerick . The first Ellen Entered 1840 , Bridget Entered 1852, Maria Entered 1853 she died 1908 .Several of their nephews joined the Priesthood , Rev Frederick died 1902, Rev Carroll Nash died 1889, Rev John died 1939, Rev Gerald died 1940 .Another cousin Sr Mary Westropp Brereton a Mercy Sister Limerick. Gearld Griffins sister Bridget married Mr. White. They had five daughters in religion in the USA. His brother Dan had a daugter Alice born on the 22rd of February 1847. She was known as Sr. Magdalen F.C.J. She died in Canada on the 30th of April 1901. She was of the order of the Faithful Companions of Jesus. She made her vows in Brittany in France on the 28th of July 1872. The order had a house in Clarendon Street, London.

Lists Knockanure.Old Knockanure Church was Built C1400
Augustinian Priests were in charge of the Church.
Rattooabbey was a principal Abby in this Area Near old Knockanure Church the Dominicans had a house in the C 1800 and they were Banished from Tralee in the time of Cromwell.Fr Shine PP of Brosna Died 1827 was the last of the Knockanure Dominicans.Bishop Moriarty made a Survey in 1856 there was a National School in Knockanure with 90 Children.C 1800 Knockanure had a thatched Church.A Stone and Slate Church was Built in 1855.It was Replaced by the Church of Corpus Christi in 1964.
Moyvane Church of the Assumption was Built in 1956.

Knockanure Football 1934.
Knockanure Football Team in 1934 reached the final in Division 2 of the North Kerry Championship . The failed to take the field in time to play the final in Asdee.Their transport a Lorry from Athea Failed to pick them up in Knockanure.So they made a dash for Asdee in lashing rain by Trap Car and Bicycles .When they arrived in Asdee late the match was already awarded to Craughdarrig .
The team included Jack Carroll.Pat Joe Stokes, Ned Scanlon, Davy O Connor, Patsy O Connor, Jack Stokes, Ned Murphy, Fr Jim Leahy, Fr John Connor, [Islandanny] Fr John Connor Keylod, Bill Buckley, Fr Morgan O Connor Rathoran, Pat Joe Stack, Jack Nash, John Murphy. Subs Jerry Carroll, Tom Scanlon, Matt Dillon, Micky Connor, Billeen Connell.
Hanging at the Cross Hanging at the cross where the streets meet in Newtownsands. Told by Con Shine Written by J.B. Connell (NT Moyvane)
My father remembers the white boys. There was a landlord in Kilbaha called Wall. There was another in Moyvane named Sands. Sands knew the names of all the white boys in the district. So did Wall. The white boys trusted Sands. But they were afraid that Wall would tell all the names. So they decided to do away with wall. Wall was afraid of them. He made up his mind to take a house in Glin and went the Kerry line to Glin . But he came back by Newtownsands way. The white boys watched him they attacked his house that night and the firing went on till morning. In the morning they set fire to the house and Wall was burned to death. 200 soldiers came from Limerick the following day. They were to kill everybody they met. But Sands met them over on the Tarbert road near Johnny Nashs and told them not touch anybody that he would have all the white boys arrested that he knew them all. The soldiers did no harm then. They went to Kilbaha and the first they met were my father and my uncle Johnny threshing in the haggard. Sands said they are two honest boys, they?re a widow sons they never did harm to anybody. And so they did noting to them. My father was about 18 at the time. Sands gave the names of all the white boys and they were arrested and tried in Tralee. Three of them were sentenced to be hanged one of them was ordered to be brought to Newtown to be hanged his name was Neill (Nayle). He was the ringleader he was hanged in Newtown by the soldiers. They drove 2 poles in the ground below at the cross and put another pole across they then put him standing in a horses car put a rope around his neck then pulled away the car and left him hanging there. He was hanging there all day. The soldiers use to come often and give him a swing for sport and leave him swing away for himself. All the doors were shut that day. You would not see a head out the door.
In the evening they took him down and carried him to Tralee in a car. But they lost him above at Shea`s height Clountubrid. They turned back and found him again and carried him to Tralee. The other two were hanged in Tralee on of them was Mulvihill. I do not know who the other man was. Wall lived in Kilbaha where the road turns up to Kennelly`s house. Note Michael Mulvihill tried Tralee 3rd march 1809 .He set fire to Walls House . Executed 29th July 1809 .
Knockanure Branch of the Land League
A meeting of the Branch was held on Sunday 1885. Mr T. W. Leahy in the chair. Other officers were Mr Patrick Kennelly, Mr J. T. Nolan honouree secretary, Mr. James o Connor, Mr. Hugh Goulding, Mr. John Carroll. Mr. M. o Connor, Mr. Dan F. Leahy, Mr. W. T. Leahy, Mr. James o Sullivan, Mr. Dunne.Honouree secretary of Athea Branch also Present.Reports of previous meetings were also read. A large number handed in their subscriptions and received cards for membership. Subsequently a large contingent headed by the Athea fife and drum band marched into the village. A large crowd had assembled outside the League room and were addressed by Mr. D. T. Leahy Mr. J O Sullivan and Mr P Dunne who spoke forcibly on the necessity of the organising the friendly feeling between Farmers and labourers vote of thanks to the Athea Contingent brought the Proceedings to a close. The Release of Knockanure Land League Prisoners in 1885 who arrived in Listowel by train from Tralee was greeted with deafening cheers. Mr. James o Sullivhan of Kilmorna presented of behalf of the noble young ladies of the parish a bouquet of flowers to Daniel Leahy and his colleagues who were just realised from prison. A crowd headed by the Listowel Brass Band marched through to Mr. Stacks new house. A meeting chaired by John Fitzpatrick of St. Michaels Collage was held. Others attending were J. Condon, solicitor Newcastlewest. J. Moran, solicitor, Listowel.
J. Stack M.P for North Kerry addressed the Meeting. A vote of thanks having been passed the people dispersed. The released prisoners were entertained to dinner at the residence of Mr. John Stack.

JJ Kennelly Australia Letter
The North Western portion of this State has been visited by a plague of grasshoppers. Some say the hoppers came to visit His Royal Highness, Duke of Gloucester who is still here and must feel somewhat bored with the fulsome flattery and other rubbish that is daily heaped upon him by the Jingoistic element in these parts. In the hope of getting an advertisement for my book. I sent a copy to the Duke, but so far, I have not heard from him. If he accepts, the papers will have a feature of "Ned Kelly" being installed in the bosom of the Royal Family, But if he does not accept .I will send a similar copy to President De Valera with a suitable letter My father arrived in MELBOURNE in 186 ? and my mother nee Julia Dillon of Lyrecrompane with her four children -Johanna Matthew ,Honora ,and Daniel arrived at Melbourne on the 10th of August 1865 . Patrick died at Listowel he was between Matt and Hanora .These born in Australia were Julia Mrs Ryan ,Jeremiah who died on 31st of August 1884. James Jerome yours truly ,Elizabeth and Mary Mother Benidect at the Presentation Convent , Windsor ,Melbourne .Dan died 16th July 1933 .Hanora is an invalid and has lived with me for many years .Matt is a well to do farmer at Eleven Mile Creek ,Glenrowan West ,Victoria ,Australia . Matt has 3 sons and 1 daughter . Dan 4 sons and 3 daughters .Mrs Ryan 2 sons and 2 daughters . Mat married Bridget O Brien , Dan married Ellen Kelliher , and I married Elie Deegan . I addressed a copy of my book to Messrs Dillon Bros ,Lyrecrompane , but I have not heard from any of them .I understand that some of Ned Dillon s sons are still living in the old family homestead and I would like to learn something about them .I am inclined to think that cousin Tim Kennelly when living in West Australia was not very enthusiastic in his search for relatives in Victoria . I contested the Merenda Federal Electorate as a Labour Candidate inDecember 1906 and again in 1910 . In each case was defeated by one of my own Nationality . In 1906the late Richard O Neil acted as vote splitter for Robert Harper the retiring Member .In 11910 Mr Thomas Hunt of Kilmore , who had previously attended as delagate thePan Celtic Congress in Ireland acted , knowlingly or un knowlingly as Harpers vote splitter The result was Harper protectionist 7900 votes Kennelly Labour 7200 votes . Hunt Independent Labour 1945 votes . Thompson Independent 876 votes lost deposit In a non-Labour Electorate, my effort was regarded, as the best fight put up for Labour in the whole Commonwealth Elections if 1910. I am pleased to learn that you are taking a keen interest in Public Affairs. With Fondest Love to All I wish you every success. Wishing you and yours a Happy Christmas and A Happy and Prosperous New Year. Your Loving Cousin Melbourne. Essendon

Knockanure Branch of Macra na Feirme was Established in 1955.
President: Fr. J Galvin C.C
Vice-President: Joe Sweeney ,Pat Kennelly .
Chairman: John Leahy .
Treasurer; James o Connor
Secretary: Tom Flavin
Committee: Ned Sheehy, John Murphy, Jerry Clancy, Jerry Enright, Maurice Stack, Willie o Connor, J. Hanrahan, Tim Scanlon, Jackie Goulding, James Ahean.Members: Sean Nolan, Jim Connor, Sean Broderick, Tom Kennelly, Denis Murphy, Rich Shanahon, Hugh Goulding, Christy Goulding, R. Stack.
The first meeting held on the 27th of December 1955.Mr S Seaney VS Castleisland attended and Mr. N. Horan chairman of the county exeulure of macra.
The church building fund was in progress at this time also.
Mr. J McNamara gave a lecture to the class on January 21st 1956 on his visit to Denmark. Described their methods and answered questions. They
Hoped at their next meeting to get a film show on farming methods,. Later reeplies from film operators stated that E.S.B. must be installed before they could show films. The department of agriculture asked farmers to dress cattle against warables and to castrate or slauter all male calves not intended for breeding immediately.
A public meeting also called to encourage the E.S.B.to come to the parish.
Macra social in Killarney on Dec 18th 1956 at ten schillings per ticket.
The branch also enquired the cost of Mr Walsh's hall in Listowel for a dance the fee was £22. On the 30th November 1957 the branch held a dance in Moyvane they also deceided to give £3 to the church building fund. Emmet Leahy also joined the club in 1956.
In Oct 23rd 1957 Dr Michael Brosnan asked the branch to do some thing for the kerryman's hostel in London. It was decided to hold a church gate collection for them.
More meetings were held with the E.S.B to encourage them to send an official canvasser to the parish, without result so local public representations were contacted to enlist their help.
Lectures were given by Mr R. F. Ryan on soil fertility, also Mr Fred Hayden national organiser for macra attended one of their meetings. He introduced debating to the club. March 12th 1957 James F. Nolan photographer attended and took photos for the farmers journal. Moyvane had a film show on the cow on 22nd Feb 1957 Mr McNamara agricultural instructor in charge of the film. The branches first film show was shown on Nov 19th 1957.They also put down concrete floor in the old hall and got seats from the old church in Moyvane to furnish it.
New members in 1957 were Jerry and Paddy Carroll, Willie Stack, and Philip Donovan. The branchs first outing was held on May 20th 1958 they visited Mitchelstown and the Ivan Allen farm. The branch also had a quotation for a bus from Knockanure to Limerick show for £19, not enough members were interested and the trip was canceled
In october the secretary wrote to the B.T.E office in Tralee to get lecture on TB.They also hired Bunny Dalton Band for a dance .Repairs to the Hall cost £12 ten Shillings .Many Dances were held over the years The Bands included The Western Star Band tickets for their Dance cost 3 shillings .The oConnell Band and another new pop Band called The Radar also played at dances .A discussion took place on staging a play .Fledged And Flown was chosen as their first play .That decision was made on March 9 th 1959.Members of the drama group went to see Sive in Listowel on May 13 th 1959 On the 22of Feb 1960 the Club wrote to the Minister for Posts and Tellegrafts asking him to erect a Public Phone Booth in the Village,It was also decided to ask the Council to erect Public Lights in the Village .A card game was planned for 24 th of Oct 1960 .First Prize £5 plus other Prizes.Lectures continued from time to time given by Local Instructor Mr Maurice Stack of Listowel .On sept 16 th 1965 the Club was told of a new Television Programme ,called Telefis Feirme . It was decided to apply for a T v set so that members could view the Programme .A short time later the Club was told that they were one of 5 in the County selected to receive a free T V set .Mansholdt came to Tralee in 1970 many from the Parish went to see and hear him in the Brandon Hotel . He predicted that the viable farmer would have 40 cows and do all the work himself .There was great excitement in Tralee on the night Mr Mansholdt gave his talk with anti Common Market protesters waving Placards and shouting slogans It appeared to be an organised protest with little local support .Inside in the Brandon Hall many questions were asked of Mr Mansholdt and the Minister for Agriculture
The final Story of Knockanure Macra Na Feirme is yet untold old Photos and Minute Books have been mislaid it is hoped to collect further details at a later date.
School Folklore
Fr o Connor was my granduncle. He was a powerful strong man. ;Lord Adare was building a castle one time the gave the contract to a Englishman, but he told the Irish were to get work. The contractor brought a great big strong man from england with him, and any one that could bar stones with him got work .A labour men brought a letter from FR. O Connor of Shanagolden looking for work but they could not bar stones with the english man so they were sent away. Fr. O Connor gave a letter to a poor man and he went to lord Adare to get work . He was barring stones with the strong man and he was sent away because he couldn`t carry keep up with him . " For Fr. O Connors sake give me work" said the poor man. "If Fr. O Connor were here himself I`d give him work" said the foreman. When Fr. O Connor heard it, he got an old suit of clothes and he put them on and carried his letter to adare looking for work. He started working with the strong man. When the bar was full Fr. O Connor said " Is that all you`re going to carry" The strong man said "the load maybe be too heavy when you get to the top with it. With that Fr. O Connor put on a few more stones on the load. When they were going to start he gave a little shake and broke the englishmans back. Everyone got work after that. He died in Shauagolden and some friends were there when he dying and he said to them "If the parishioners want to keep me don`t go against them. The parishioners buried him in knockanure graveyard beside the wall. (This story was told by C. Shine a Carpenter at Newtownsands)

The Football Feats of Jack Flavin
John Murphy
One of Moyvanes greatest footballer was born in Aughrim and grew up when Con Broshan was the best midfield player in Ireland from 1924 to 1932.
At 19 he was on the Newtown (Moyvane) team which won North Kerry in 1928. At 20 he was of the Kerry junior team who won the all-Ireland in 1930. Two of that team also went of to greater honours -David o Keeffe and Roondy Landers. In 1931 he was of the team who won the National League and was sub the same year when they won the all-Ireland. In 1932 he was again sub in the 4 in a row win. Then politics began to rear its ugly head and a valley period in Kerry Football set in from 1933 to 1936. But back again in 1937. He was part of a forward machine which swamped Cavan in the replayed final -the other forwards were Purty and Roondy Landers, Miko Doyle, Charlie Sullivan and Tim o Leary. In 1938 he was on the Galway team which beat Kerry in a replay. In 1939 he won the National League with Galway. Still with Galway he won three more Connaught Championship medals only to be beaten twice by Kerry in the All- Ireland Finals of 1940 and 1941 -the third time by Dublin. Truly a great player. A local poet puts it better,
Mick Roche played a great game at mid-field, but Flavin was peerless. That day for his equal is surely missing from football in Kerry today.
Knockanure Tithe List c1825.
Keylod and Gortaglanna
John Sweeney ,John Sandes, Tom Connor, John Moran, Con Keane, Pat Moore, Tom Kelly, John Goulding, ? ? ,Tim Ahern, ? Connor, James Leahy, John Goulding, ? Moloney, ? ? , Mc Mahon, Tom & George & John Sandes, James Nash.
Carrueragh And Coilagurteen
Denis Mahony, Tom Lister, Fitzgerald & Dore, Widow Larkin, Francis Carroll, David & ? Flynn, Tom Nolan, Joe Sweeney, Widow Stack, Garrett Stack, John Relihan, Pat Stack, Wm. Connor, John Griffin, Tim Leahy, John & Widow Leahy, Tom Costelloe .
Kilmeaney
Geo Gun, Mrs Raymond, Widow Sullivan, Ml & Widow Relihan, ? Pope, Wm. Moore, D Finucane, John & Phil Costelloe, Pat & Dl Burns. Buckley & Finucane, Ml & John Costelloe.
Gortdromagowna
John Kelly, James Fitzgerald ? ,John Cregan, John Mc Mahon, Ml & Tom Mulvihill, John Buckley, Ml Scanlon, Widow Stack O Connor, Widow Connor & Son, Dl & Eamon Griffin, Tom & John Connor, Wm. Stack, Tom Mulvihill, Rob & Tim Leigh, Widow Sullivan , Dl & P Connor & W Buckley, Tim Leahy , Darby Connor.
20 November 1852 DANIEL DUNFORD Of DANIEL & PATRICK DUNFORD, native of parish Murkher, Newtownsands [co. Kerry] - when last heard of Daniel was in Cleveland Ohio; Patrick sailed from Tralee in August 1851, for Quebec, in ship Nestor. Also of HENRY FITZMAURICE, of Ballydonohue, parish Galey, - was in Livingston County, N. Y, in March, 1851. Information will be thankfully received by TIMOTHY FLAHAVAN, Hedgesville, Berkley, Va. Volume II: 1851 - 1853

3 March 1855 ELLEN PELLICAN OF ELLEN PELLICAN and her two children, William and Mary, also Betsy Pellican and Ellen Connors, all natives of Newtownsands parish of Murher, co Kerry, who sailed from Limerick August 3 '54, for Montreal; when last heard from they were in Montreal on the 11th November. Should this meet them, they will direct to John Pellican, in care of James L. R. Leonard, Tuscumbia, Franklin co, Ala. Volume III: 1854 - 1856

19 May 1855 LAWRENCE CUSIC OF LAWRENCE & EDMUND CUSIC, natives of parish Newtownsands, co Kerry. Lawrence when last heard of was in Sidndy [sic], Ohio, last summer. Edmund, in '53, was in Indianapolis. Information will be received by their sister Hanora Cusic, Rockville, Parke co, Pa. Volume III: 1854 - 1856

20 February 1858 LAWRENCE CUSIC OF LAWRENCE CUSIC, native of parish Newtownsands [co. Kerry]; when last heard from was in Sidney, Ohio, and moved to Iowa. Information received by his sister, Hannah Cusic, Crawfordsville, Montgomery county, Indiana. Volume IV: 1857 - 1860

6 March 1858 MICHAEL CONNOR OF MICHAEL CONNOR, son to Dennis Connor and Mary Sheahan, native of Newtownsands, Leitrim [co. Kerry]; when last heard from he was in New Orleans. Information received by his sister Mary, care of Bartholemew O'Connor, No 6 Middlesex street, Boston, Mass. Volume IV: 1857 - 1860

3 August 1867 MARY MULVIHILL OF MARY, JOANNA and DENIS MULVIHILL, or either of them, but especially of the last named Denis. Mary came to America in 1848, Joanna in 1858, and Denis in 1864, at which last time all three were living in or near Albany, New York, where they are still supposed to reside. They are the children of Patrick Mulvihill, of the parish of Newtownsands, county Kerry, Ireland. Whoever will have the kindness to furnish to the undersigned, by letter at an early day, any tidings of the foregoing persons, shall be repaid his trouble, and have the thanks of their brother, whose address is - Patrick J. Mulvihill, Memphis, Tennessee. Volume VI: 1866 - 1870

12 March 1870 DANIEL MULVIHILL OF DANIEL MULVIHILL, parish of Newtownsands, county Kerry; when last heard from, two years ago, he was in the State of New York. Any one knowing his where-abouts will confer a favor by addressing John Kennedy, Reese Graff and Dull Fort Pit Iron and Steel Works, Twelfth Ward, Pittsburgh, Pa. Volume VI: 1866 - 1870

17 March 1883 JOHANNA MULVAHILLE OF JOHANNA MULVAHILLE, of Glanalappa, parish of Newtownsands, Co. Kerry, who came to America about the year 1856. Any information will be thankfully received by Mary Flaherty, care of James F. Kirby, So. Framingham, Mass.
18 March 1854 MAURICE RELAHAN OF MAURICE RELAHAN, native of Kilmeany, parish of Knockanure, near Listowel, co Kerry, who arrived in New York about 4 yrs ago; when last heard of (18 months) was at Savannah. Information of him will be received by his sister and brother-in-law JOHN MOORE, formerly of Pyremount, near Tarbert, co Kerry; now of Danville, Canada East. Address, care of THOS CULHANE. Volume III: 1854 - 1856

16 December 1854 JOHN LANGAN OF JOHN LANGAN, of parish Knockanure, co Kerry, who emigrated to America about 1 yr ago last May; when last heard from he was in Lowell Hall, Wallingford, New Haven, Conn. Information will be received by his brother Thomas, Xenia, Green co, O. Volume III: 1854 - 1856

5 January 1867 TIMOTHY THORNTON OF TIMOTHY THORNTON, a native of the parish of Knockanure, county Kerry, who came to this country about seventeen years ago; when last heard from he was in Connecticut. Any information concerning him will be thankfully received by his friend, John Mulville, Box 239 Waterbury, Conn.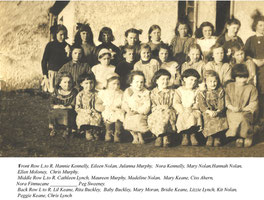 WORDS
Brought to you by: http://www.ahajokes.com/
What happens when people of different occupations get old.

- Old accountants never die, they just lose their balance.
- Old actors never die, they just drop apart.
- Old archers never die, they just bow and quiver.
- Old architects never die, they just lose their structures.
- Old bankers never die, they just lose interest.
- Old basketball players never die, they just go on dribbling.
- Old beekeepers never die, they just buzz off.
- Old bookkeepers never die, they just lose their figures.
- Old bosses never die, much as you want them to.
- Old cashiers never die, they just check out.
- Old chauffeurs never die, they just lose their drive.
- Old chemists never die, they just fail to react.
- Old cleaning people never die, they just kick the bucket.
- Old cooks never die, they just get deranged.
- Old daredevils never die, they just get discouraged.
- Old deans never die, they just lose their faculties.
- Old doctors never die, they just lose their patience.
- Old electricians never die, they just lose contact.
A society grows great when old men plant trees whose shade they know they shall never sit in.
-Greek proverb
When I despair, I remember that all through history, the way of truth and love has always won. There have been murderers and tyrants, and for a time they can seem invincible. But in the end they always fall. Think of it, always.
-Mohandas Karamchand Gandhi (1869-1948)
Nearly all men can stand adversity, but if you want to test a man's character, give him power.
-Abraham Lincoln, U.S. president (1809-1865)
Every society honors its live conformists and its dead troublemakers.
-Mignon McLaughlin, author
I ask you to judge me by the enemies I have made.
-Franklin D. Roosevelt, U.S. president (1932)
The reasonable man adapts himself to the world; the unreasonable one persists to adapt the world to himself. Therefore all progress depends on the unreasonable man.
-George Bernard Shaw, writer, Nobel laureate (1856-1950)
It is the common fate of the indolent to see their rights become a prey to the active. The condition upon which God hath given liberty to man is eternal vigilance; which condition if he break, servitude is at once the consequence of his crime and the punishment of his guilt.
-John Philpot Curran: Speech upon the Right of Election, 1790.
To put the world in order, we must first put the nation in order; to put the nation in order, we must put the family in order; to put the family in order, we must cultivate our personal life; and to cultivate our personal life, we must first set our hearts right.
-Confucius
If the people let the government decide what foods they eat and what medicines they take, their bodies will soon be in as sorry a state as the souls who live under tyranny".
- Thomas Jefferson
"The Doctor of the future will give no medicine, but will interest the patient in the importance of the human frame, diet and the prevention of disease."
- Thomas Edison
A STORY FOR OUR TIMES
A frail old man went to live with his son, daughter-in-law, and four-year old grandson. The old man's hands trembled, his eyesight was blurred, and his step faltered. The family ate together at the table. But the elderly grandfather's shaky hands and failing sight made eating difficult. Peas rolled off his spoon onto the floor.When he grasped the glass, milk spilled on the tablecloth. The son and daughter-in-law became irritated with the mess. 'We must do something about Father,' said the son. 'I've had enough of his spilled milk, noisy eating, and food on the floor.' So the husband and wife set a small table in the corner. There, Grandfather ate alone while the rest of the family enjoyed dinner. Since Grandfather had broken a dish or two, his food was served in a wooden bowl. When the family glanced in Grandfather's direction, sometimes he had a tear in his eye as he sat alone. Still, the only words the couple had for him were sharp admonitions when he dropped a fork or spilled food.
The four-year-old watched it all in silence. One evening before supper, the father noticed his son playing with wood scraps on the floor. He asked the child sweetly, 'What are you
making?' Just as sweetly, the boy responded, 'Oh, I am making a little bowl for you
and Mama to eat your food in when I grow up. The four-year-old smiled and went back to work. The words so struck the parents so that they were speechless. Then tears started to stream down their cheeks. Though no word was spoken, both knew what must be done. That evening the husband took Grandfather's hand and gently led him back to the family table. For the remainder of his days he ate every meal with the family. And for some reason, neither husband nor wife seemed to care any longer when a fork was dropped, milk spilled, or the tablecloth soiled.
The bells of St. Bartholomew's rang in the morning air,
The mission bells were pealing to summon souls to prayer,
Three rebel sons of Ireland their fear of danger shed,
To kneel before God's altar and receive eternal bread.
Paddy Walsh and Paddy Dalton and their companion Dee,
Because they loved their Motherland they strove to set her free,
They little knew that morning what they shortly would endure,
As they took the road towards their last abode in the Valley of Knockanure.
The sun of May was rising, casting shadows to the west,
On a bridge in Gortagleanna those men sat down to rest,
They chatted there with Jerry Lyons their comrade from duagh.
But, alas! Too late to make escape when the Black and Tans they saw,
From lorries three in fiendish glee the Tans did leap and roar
With rifle-butt, with fist and foot they beat their prisoners sore,
Nought could they gain, the poured in vain rough language and impure,
No fear they showed in their last abode in the Valley of Knockanure.
They put them in the lorries and travelled towards Athea,
But there, again, they turned west and went the other way
Beyond the Gortgleanna cross a fort came into view
The Black and Tans hatched evil plans in a field behind Lisroe.
Again, their captives gave their names but nothing more they'd tell
Within their breasts beat hearts as brave as e'er for Ireland fell,
The tans foul breath or threats of death could nothing more procure,
For valour glowed in their last abode in the Valley of Knockanure.
With love undying they stood in line, clasped hands and said goodbye,
They shouted prayers for freedom when they knew they were to die.
No order had been given,they fired in random glee,
One dared to dash for freedom; a rebel called Con Dee.
In that lonely dell three comrades fell their tortures were all o'er,
In tale and song they still live on and will for evermore.
They met their God on their own green sod with stainless souls and pure
And their red blood flowed in their last abode in the Valley of Knockanure.
The Tans were raging furious as Dee kept gaining ground,
The hills around re-echoed the rapid rifle sound.
Though wounded early in the chase he held both head and feet
On towards the wild wide mountain where green and purple meet.
He prayed to those he left in death that they his life would spare,
God bless the hands that found him and took him in their care.
They nursed the worn weary limbs that bore him o'er the moor
As he fearless strode from death's abode in the Valley of Knockanure.
The bell of St. Bartholomew's still speaks in solemn tone,
The Patriot hearts who gave their all are still in memory known.
The graves that hold their fleshless bones a veil o'er life has drawn
But their souls have flown to that bright home of God's eternal dawn.
May they look down from Heaven's crown on the land they died to save,
God grant that we might ever be as fearless and as brave.
There's a cross to tell where those men fell our freedom to secure
And the sun of May shines bright today o'er the Valley of Knockanure.
By local poet Dan Keane born 1919.
The following poem was written by James Dineen, son of
Charles Dineen and Johannah McCarthy and published in
the Stevens Point Journal, a daily newspaper in Stevens
Point, Wisconsin, in March 1909. Donald Dineen,
grandson to James,
kindly submitted this poem.
See Dineen Moloney
SAINT PATRICK'S.
In days of yore on Erin's Shore,
The sprig of green they oft had seen,
A Christian stood alone,
He gently plucked from Erin's sod,
A stranger in a pagan land,
To make the people understand
No friend to call his own.
The mystery of the living God.
Twas Patrick, fair, who landed there,
In Tara's hall he met with all
A youthful saint from Rome,
The Druids with ancient pride,
To plant the cross on hill and plain,
Who listened to the words he
Spoke and in each pagan home.
Of Christ, the crucified.
In fancy now we see him bow,
O, Erin fair, for ages there,
And kneel in silent prayer,
The victory Patrick won,
Yet none but God and Patrick knew
Was handed down on battlefield,
The homage offered there.
from Celtic sire to son.
From shore to shore he traveled o'er,
Though forced to roam, exiles from home,
That famed isle of green,
Though crushed by tyrant's hand,
No hand was raised to mar the saint,
They spread the faith St. Patrick gave,
No bloodstain there was seen.
To many a distant land.
Jas. P. Dineen. Custer, Wis., March 14, 1909
Don Dineen